Production
We believe that design creates a happier world. Throughout the whole design process, our goal is to work as locally as possible, produce less and smart packaging, simply to reduce the negative impact on our planet, but also to support craftsmanship in Sweden and around the world. Handmade products are an important part of our production. Therefore we carefully choose manufacturers and partners that share our values to ensure that they care as much as we do. In other words, to produce with environmental and social responsibility. We strive for honest relationships, joy for your eyes, and products for the heart.
Here a snapshot from our production in Kathmandu, 100% felted wool drying in the sun, using azo-free colors from Switzerland and ecological wool from New Zealand. All put together by a socially responsible factory supporting women at work.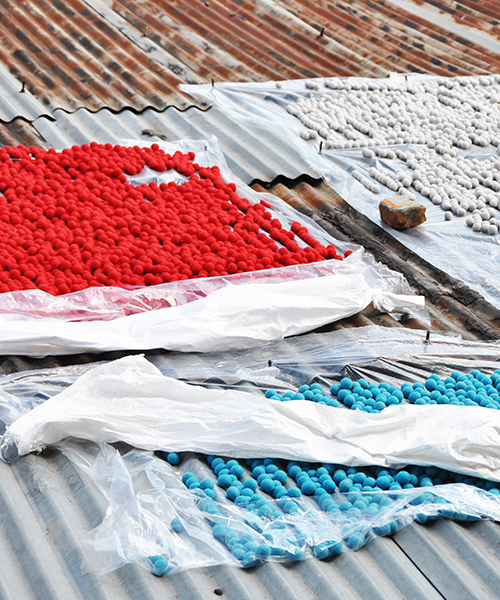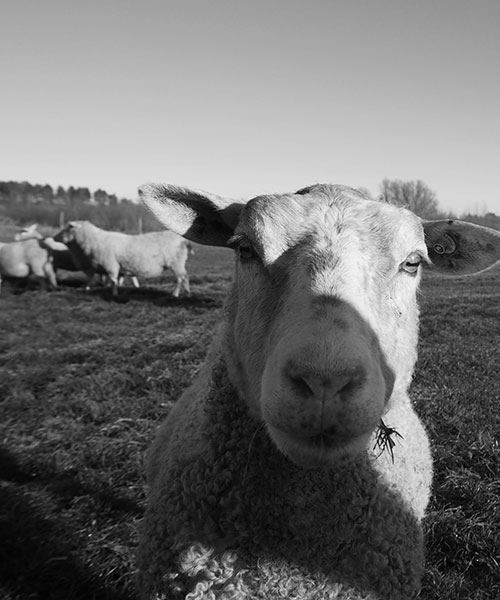 Sustainability
We create designs in-house and work with some external designers to achieve the best process in creating long-living products, manufactured in a responsible way. An important factor is the selection of materials, where natural, eco-friendly, and recycled materials are natural choices. We use recycled paper for our tags and packaging, smart and minimal, simply to reduce waste.

The use of handcrafted techniques and long-living products makes it possible to keep the supply chain in good control and avoid overproduction. To ensure high quality, we control and ship everything from our own warehouse in Malmö.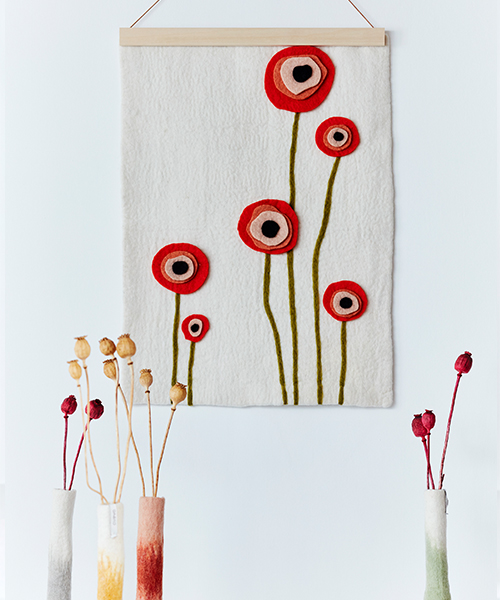 Material
What materials do we choose? Mule-free, ecological wool, azo-free colors, certified wood, fsc-certified paper, recycled paper, and organic cotton. Materials are important when choosing the quality and long-lasting products that we want to provide.

Aveva has retaken the hand-felted wool into the living area while keeping an old tradition alive. The combination and contrast of wood, wool, and ceramic have become a clear part of the trademark, but we use and get inspired by other materials as long as it is natural and friendly to the environment.

We love wool because it is :
100% natural, renewable and biodegradable
Warm but it is cool
Flame retardant and will self-extinguish
Strong and long-lasting
The world's oldest renewable fiber, most versatile and modern
Smarter than any other fiber
A natural insulator
Trade fairs
We are happy to announce that next year we will attend Formex, Stockholm between 18-21 January 2022. We look forward to meeting you soon again.
Our new showroom in Limhamn is open every Friday 11-17 and of course on request.
Really hope we can meet you here at some point to show our news, warehouse and how we work.
Location: Ekonomigatan 4, 21613 Limhamn, Sweden

Welcome