Production
We believe that design can contribute to a happier world. And who does not want a happier world? With this goal, we want to manufacture smartly and kindly so that we cause as little negative impact as possible on our planet. In this way, we can focus on spreading joy.

Handmade products are an important part of our production. We use natural materials, manufacture locally when possible and build networks and collaborate with other craftsmen and partners who share our values and strive for the same goal.

We use 100% organic wool from New Zealand which is dyed with AZO-free dyes.

Here is a snapshot from our production in Kathmandu, 100% felted ecological wool with AZO-free colors, drying in the sun.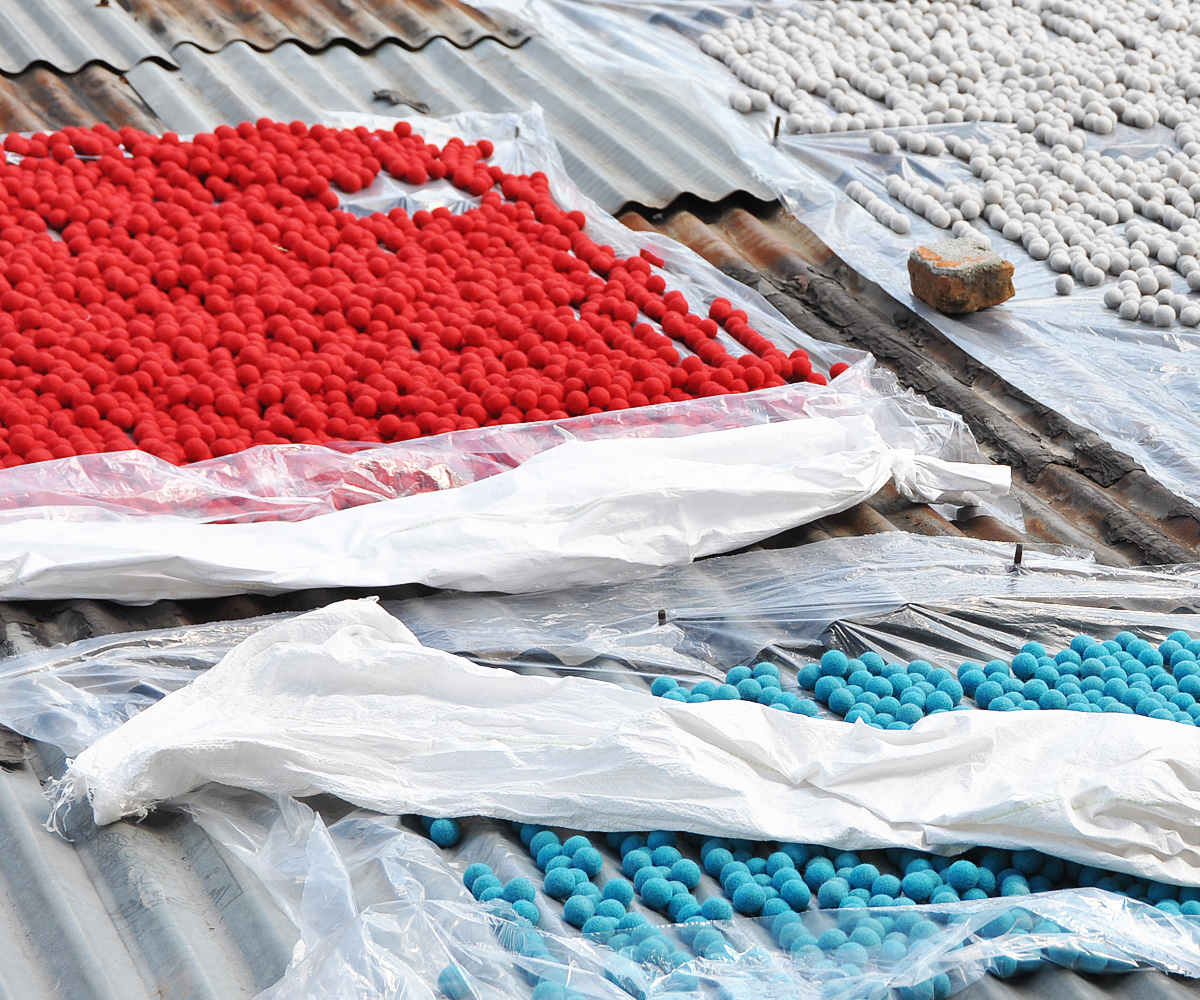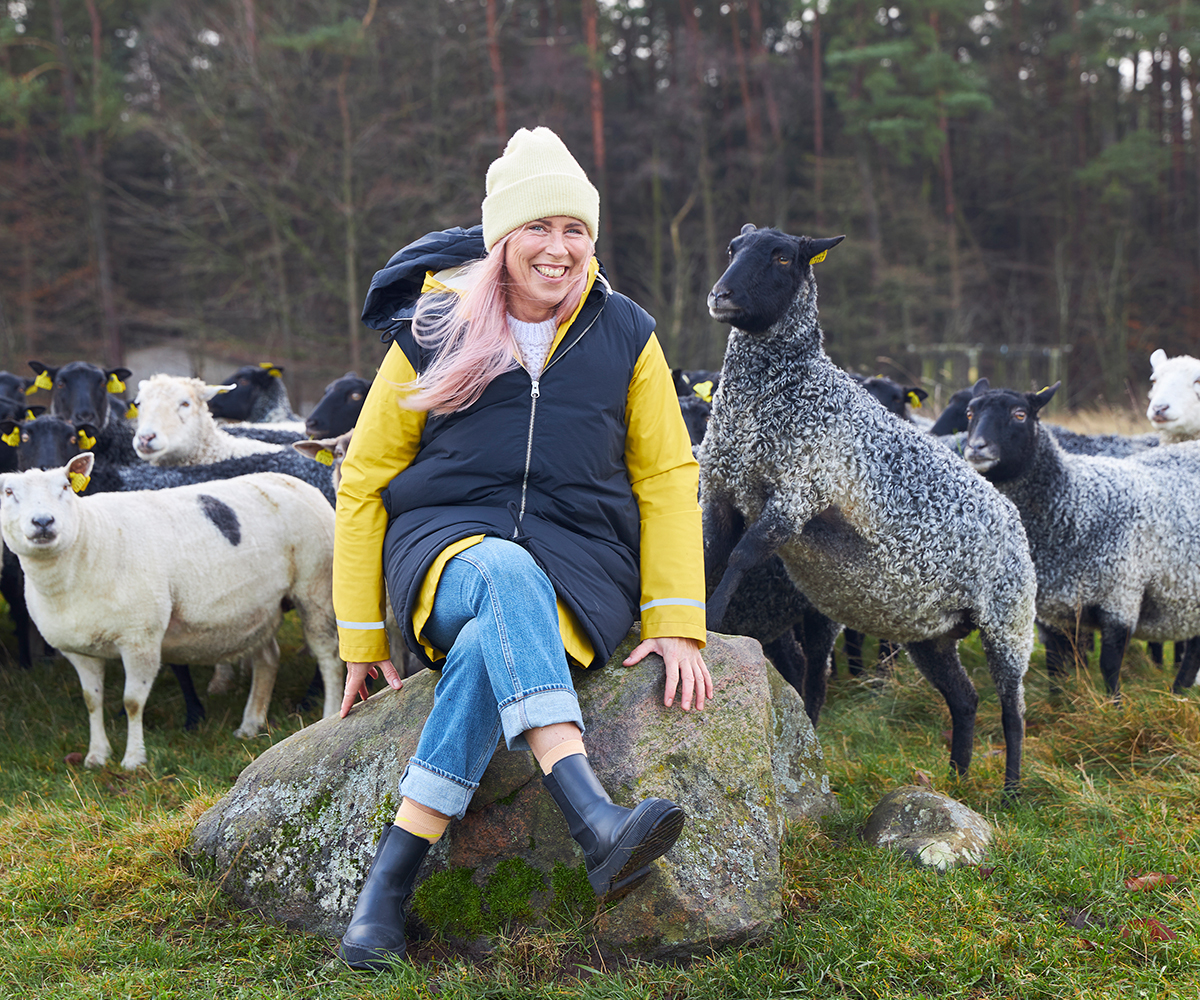 Sustainability
Our design team collaborates with external designers to achieve the best process in the creation of long-living sustainable products.

In this way, we want to ensure that production takes place in a responsible manner, with natural and sustainable materials that are environmentally friendly and, as far as possible, recycled and degradable. Packaging and labels are made from recycled paper, smart and minimal to reduce waste.

By adopting craft techniques rather than mass production, we keep good control of our production and avoid overproduction. To ensure high and consistent quality, all products are sent from our warehouse in Malmö after a quality check.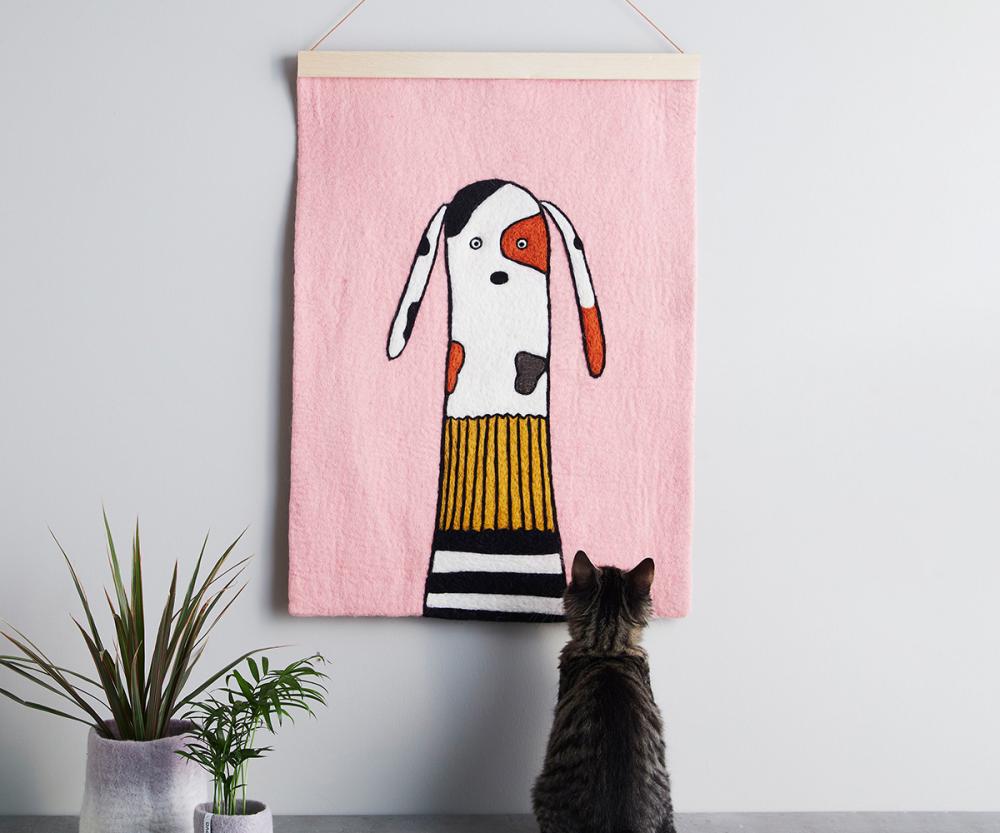 Material
The choice of material is an important choice to achieve a sustainable and environmentally friendly product. So what do we choose? We choose wool only from farmers who clearly distance themselves from mulesing (animal cruelty) - we dye the wool with AZO-free colors, certified wood, FSC-certified paper (if possible), recycled paper, and organic cotton. Also, we use Swedish leather, a supplier with the highest premium vegetable-tanned leather.

Aveva wants to reintroduce hand-felted wool into our homes and keep an old tradition alive while creating new products. Combinations and contrasts of wood, wool, and ceramics are a clear part of our brand. New materials always inspire and challenge us, and as long as they are natural and sustainable, and friendly to the environment, we want to include them.

Materials we love to use:
• Wool - 100% natural, renewable, and biodegradable
• Swedish wood - a long-lasting, versatile, and natural material
• Lokta paper - environmentally friendly, acid-free, and extremely durable
• Hemp - lasting and doesn't need to be grown with pesticides or poisons
• Cork - hypoallergenic, durable, and has fire-retardant properties
• Swedish leather - high-quality leather products that last a lifetime, with great respect for our environment, and a sustainable future
• Kapok - Naturally hypoallergenic, an excellent choice for anyone with allergies or sensitivities. Has the benefit of being naturally dust-mite resistant.
• Spelt - also known as Dinkel. A natural source that supports the environment. Produced organically in Germany.
Trade fairs 2023
- Maison Objet, Paris 7-11 September.

Warm welcome and we look forward to meeting all of you again =)