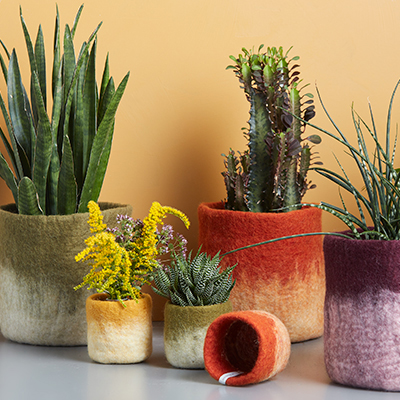 Colorful flower pots in wool
Aveva's wool flower pots with a flat bottom and two different colors that blend together, creating a lovely ombré effect. The inside is coated with natural rubber that makes the flower pot water proof.
Material: Wool
Small - D/H: 8 cm, Weight: 30g

Medium - D/H: 14 cm, Weight: 70 g
Large - D/H: 19 cm, Weight: 150 g

X-Large - D/H: 30cm, Weight: 470 g

Color: Mustard, rust, aubergine, pistache, dark grey, concrete, pink and olive.