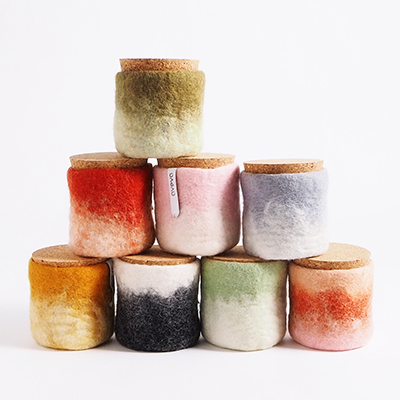 Jar in wool and cork
Handmade jar made of wool, and a lid of cork. A natural storage for your smaller possessions. Perfect wherever you need a stylish solution for storing away your trinkets. In the kitchen, the bathroom, the bedroom for your jewelry, or wherever you choose. With the beautiful soft blend of two colors together and the cork lid, this jar is not only a place to put away your stuff, it's a beautiful decoration in your home. Choose between different color combinations.

Length x Width x Height: 8 x 9,5 x 8 cm
Weight: 75g
Material: Wool and cork.
Available in different colors.