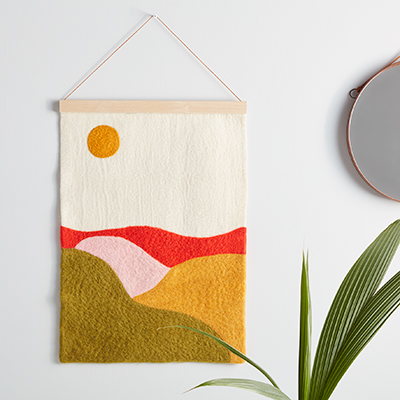 Poster
Unique wool posters with a birch wood finish and leather band to hang up with. The posters are inspired and connected to our home in Skåne, Sweden.
A cat overlooking the sea from a great spot in the hilly region of Skåne, or a field in full blossom in early summertime. Available with 4 different motifs!
No use of chemicals.

WxH: 50 x 70 cm
Weight: 590 g
Material: 100% wool and birch wood.