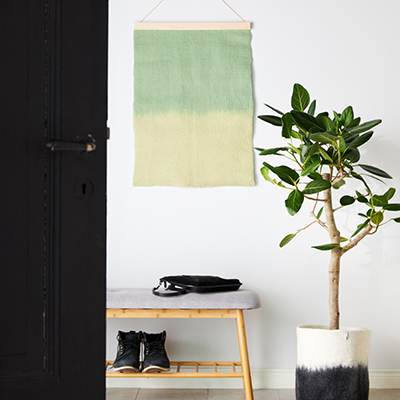 Wool poster
These decorative wool posters are inspired by our home county of Skåne, South Sweden and include scenes such as a cat gazing out to sea from high up on a hill and summer meadows in full bloom.
We're excited to introduce several new posters to the collection in 2022.
WxH: 50 x 70 cm
Weight: 375-590 g
Material: 100% wool with a birch wood and leather string. No chemicals.