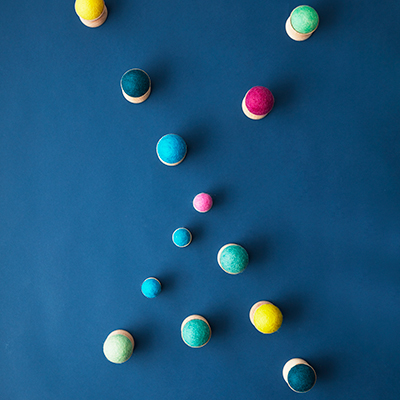 Wood & wool hanger (WOW)
A great addition to any wall! Arrange the round and modern hooks in any way and any color you want. Round shapes and a soft wool finish, guarantees a gentle hanger for your clothes. Available in different sizes, small (S) and medium (M)! Beautiful, useful and perfect for hanging your scarfs, bags, jewelry and coats. Small details in your home decor can make a big inspiring difference!
Diamater S/M: 3,2cm/5cm
Length S/M: 7,3cm/9,8cm
Weight S/M: 21g/70g
Color: Coral, darkgrey, grey, lime, petrol, pink, pistache, green, yellow, turquoise, brown, sunny, mint, teal and cerise.