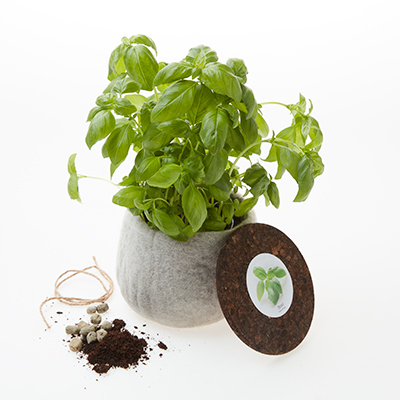 Flower pot in wool with planter kit!
Grow your own herbs and flowers! A collaboration with "life in a bag" from Portugal. Our flowerpot included with a complete kit to grow at home. All you need to add is sun and water! The flowerpot is covered by a cork plate, which can be re-used as a trivet. Also the flowerpot can be reused later contributing to reuse both packaging and products for a longer life. Soil and seeds are organic. Our planter kit is perfect as a gift to someone you care about, or just for yourself to grow your own kitchen garden.
Included: Wool pot, instruction, seeds, top cover in cork and organic soil to grow.
Lenght x Height x Width: 18 x 15 x 15 cm
Weight: 600g
Material: 100% wool, cork, organic soil and seeds