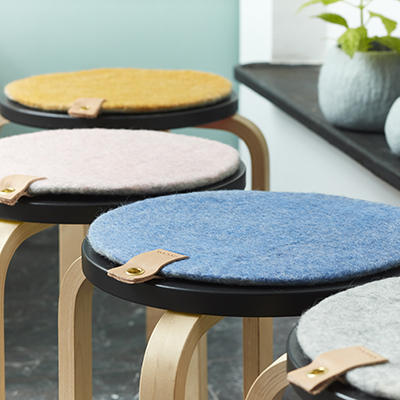 Seat cushion in wool
A cushion primed to make your chairs extra comfy - indoors or out. Best of all - the 100% wool will help you to stay cool in summer and warm in winter. The front side of the seat cushion 18 is in color, while the back side is in raw grey.

Diameter: 33 cm
Height: 1 cm
Weight: 130 g
Material: 100% wool. Swedish leather tag.